The Campus
Designed for The Sterling Life!
Sterling Estates is renowned for the beauty of its expansive 29-acre campus and its meticulous attention to design detail. The community is rich in amenities including a Wellness Center, indoor heated saltwater pool, dining room and Bistro, club and game rooms, lavish landscaping, gardens, walking paths, courtyards and more.
We made sure to maintain our high standards when we designed The Grande at Sterling Estates of West Cobb, our Memory Care Center of Excellence. From private apartments with private baths that offer comfort and dignity to a variety of amenities that create a world of possibilities for enhanced wellness, engagement and enjoyment. This is a place to live and love each day.
Amenities at the Grande at
Sterling Estates of West Cobb
・Fitness Center
・Library and Information Center
・Dining Room
・Living Room/Music Room
・Multi-Purpose Room/Private Dining Room
・Activity Kitchen
・Serenity Room
・Greenhouse/Art Room
・Salon
・Expansive, Secure Courtyard with Walking Paths
・Fitness Center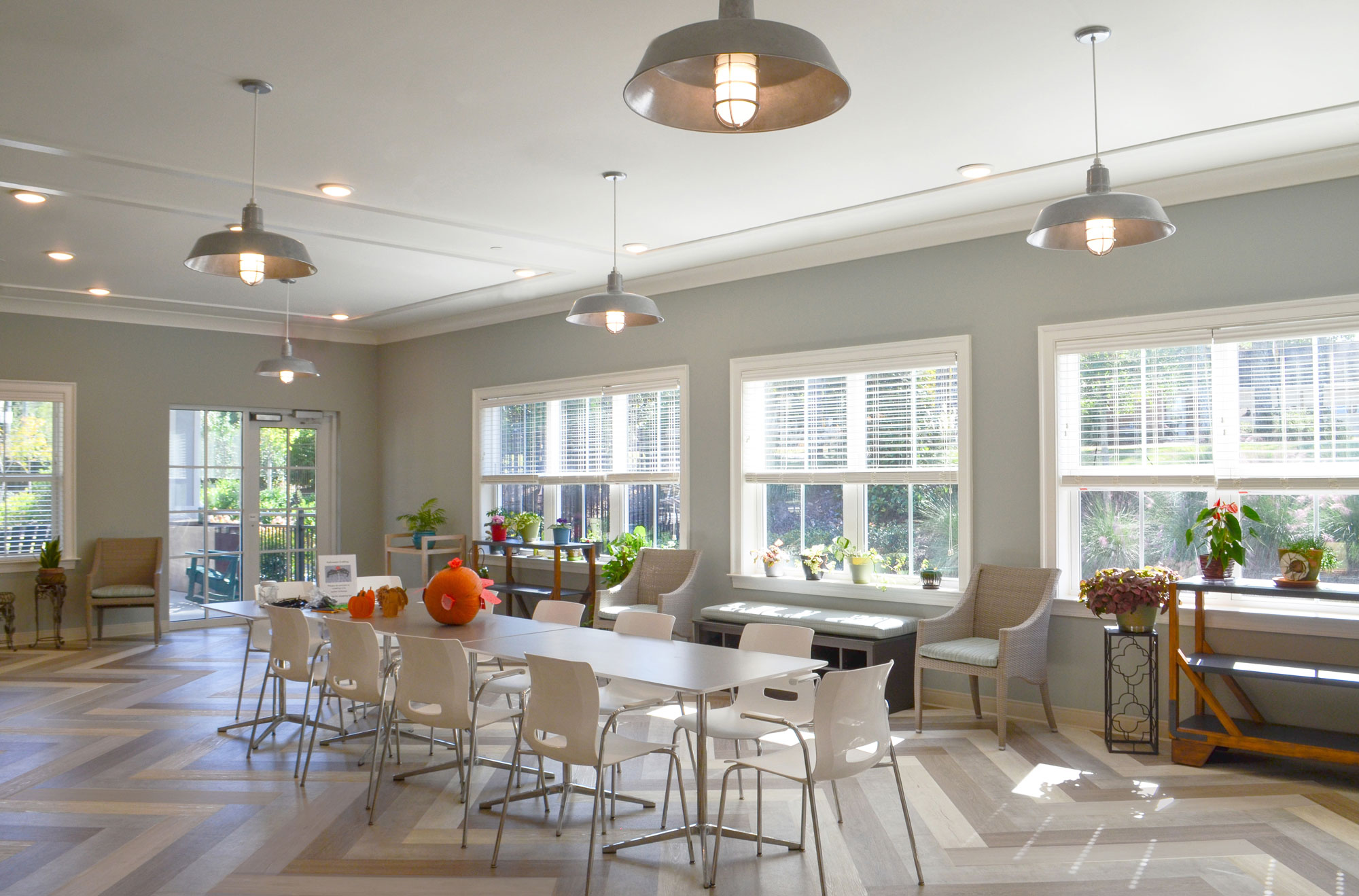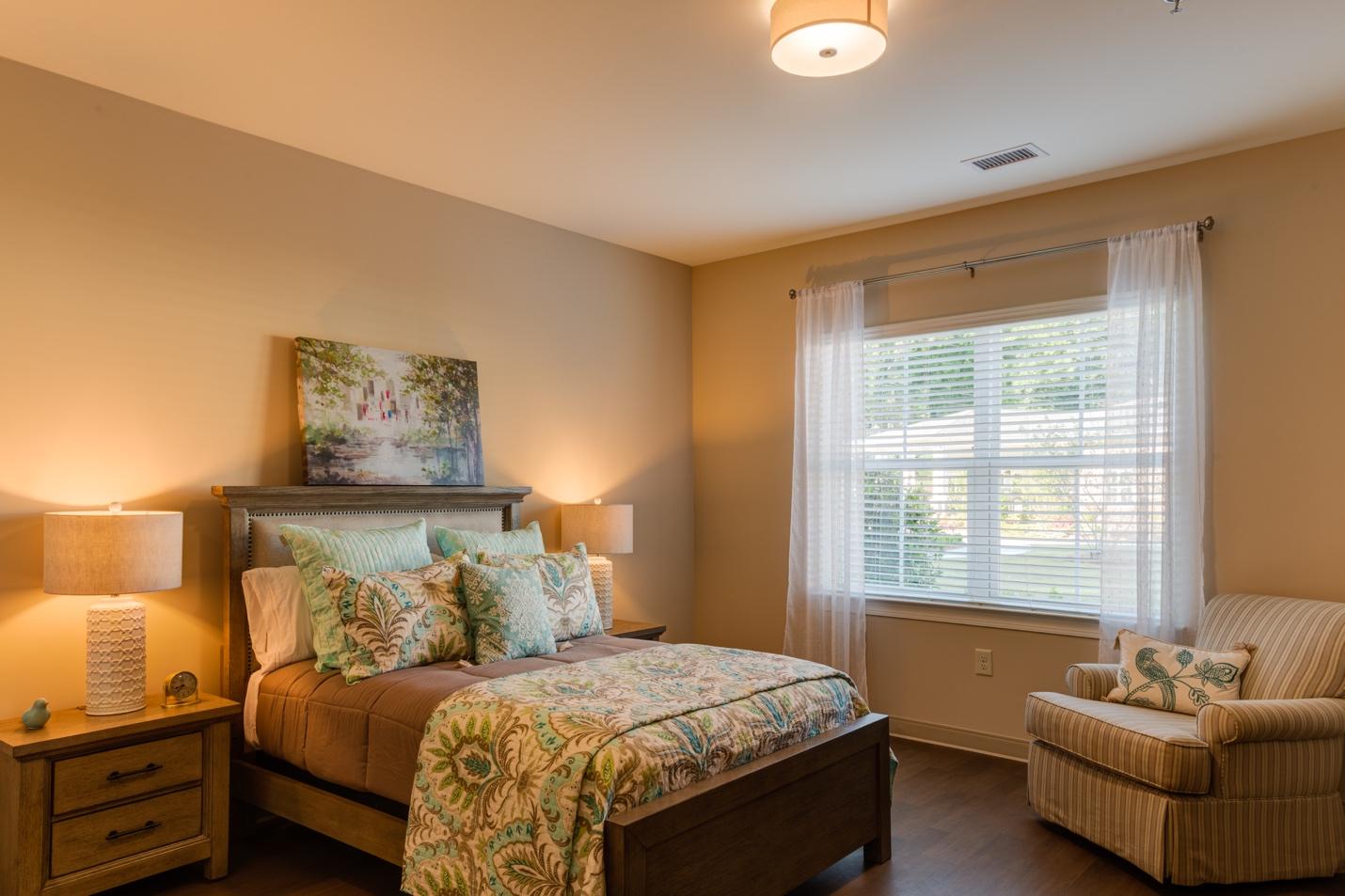 Memory Care Apartment
The Grande at Sterling Estates of West Cobb offers a variety of floor plan options, including private studios with private bath and two-bedroom, two-bath options.
Offering more than comfort, these apartments are designed with purpose and careful attention to detail. The architectural configuration, décor, paint colors and lighting are all specially chosen to work together, creating soothing surroundings as well as providing strategic cues that help residents live independently.
The Design of Exceptional Memory Care
The Grande at Sterling Estates of West Cobb provides the most exceptional Memory Care experience possible for our residents.
Meticulously designed with careful attention to every detail, the community promotes independence and instills joy in residents living with Alzheimer's disease and dementia.
Spacious enough to feature amenities including a fitness center, dining room, greenhouse and art room and more, The Grande at Sterling Estates of West Cobb offers small, cozy, easy-to-navigate neighborhoods that help residents feel safe and comfortable.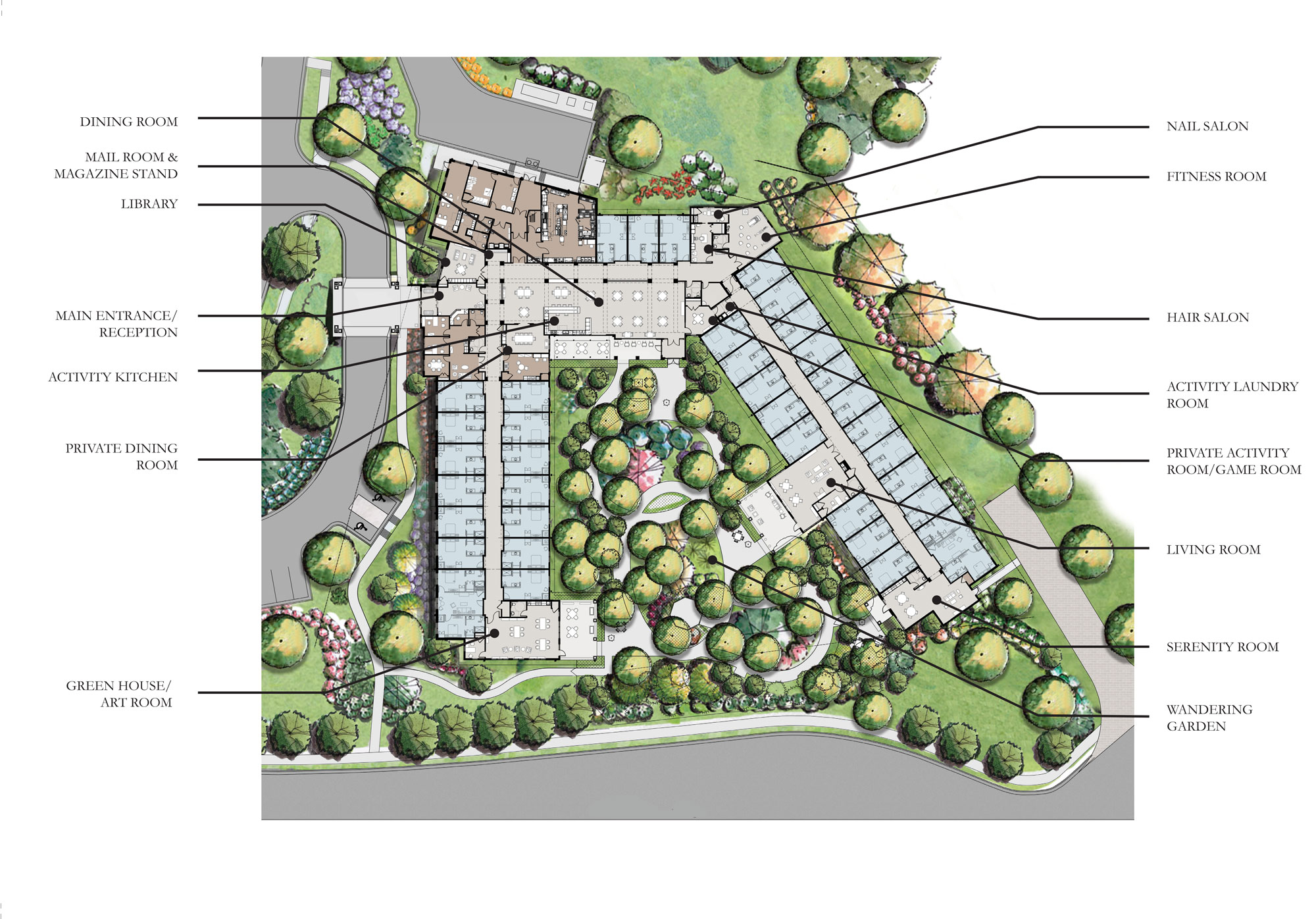 Tell Me More About 
The Grande at Sterling Estates of West Cobb