The Grande at
Sterling Estates
of West Cobb
A Memory Care Center of Excellence
Sterling Estates has long been the premier provider of retirement living in Marietta, GA, offering exceptional Independent Living and Assisted Living on our 29-acre campus.
Our community is owned and managed locally by a team that has addressed the residential and health care needs of seniors for over 25 years. So when it became evident that some of our residents would benefit from equally exceptional Memory Care, we set our standards high and got to work.
We knew a Memory Care program delivered within our existing Assisted Living community would not do; our Memory Care residents deserved a space created and designed just for them.
Learn more about this amazing community here.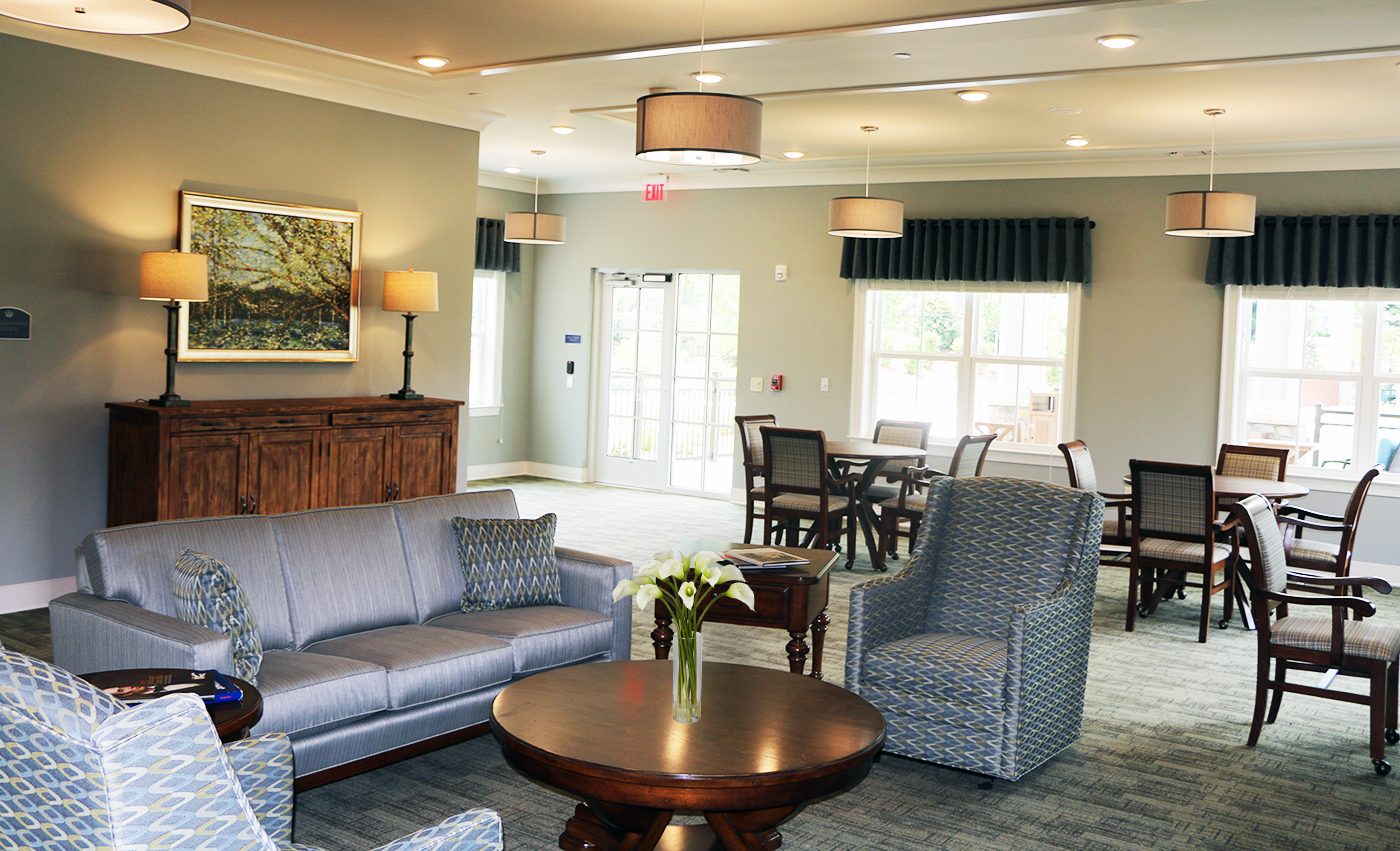 Building on Our Legacy
To provide those living with Alzheimer's disease or dementia with the opportunity to receive the care they deserve in a beautiful setting, we created The Grande at Sterling Estates of West Cobb.
Located on the expansive campus of Sterling Estates of West Cobb, this new Memory Care community shares our unwavering commitment to exceptional quality in every aspect of the resident experience.
Designed with Care and Purpose
The Grande was designed in consultation with Dr. John Zeisel of the Hearthstone Institute to create a Memory Care community that is as welcoming as it is purposeful.
The single-story building offers 36 resident suites, but most importantly, the layout facilitates the I'm Still Here® approach to daily living for residents with Alzheimer's disease or dementia. Central to this approach are the I'm Still Here® Learning Stations that are strategically placed for ease of movement and interaction with the residents. The hallways are wide and tall with transom windows that deliver plenty of reflective sunlight along the way to resident rooms or the engagement stations. The community also features a secure central interior therapeutic garden and courtyard.
The common rooms, the residents' dining room and the resident kitchen are decorated with muted earth-tone colored décor and furniture appropriate for residents. All the décor textures and furniture colors have been selected to reduce depression and agitation.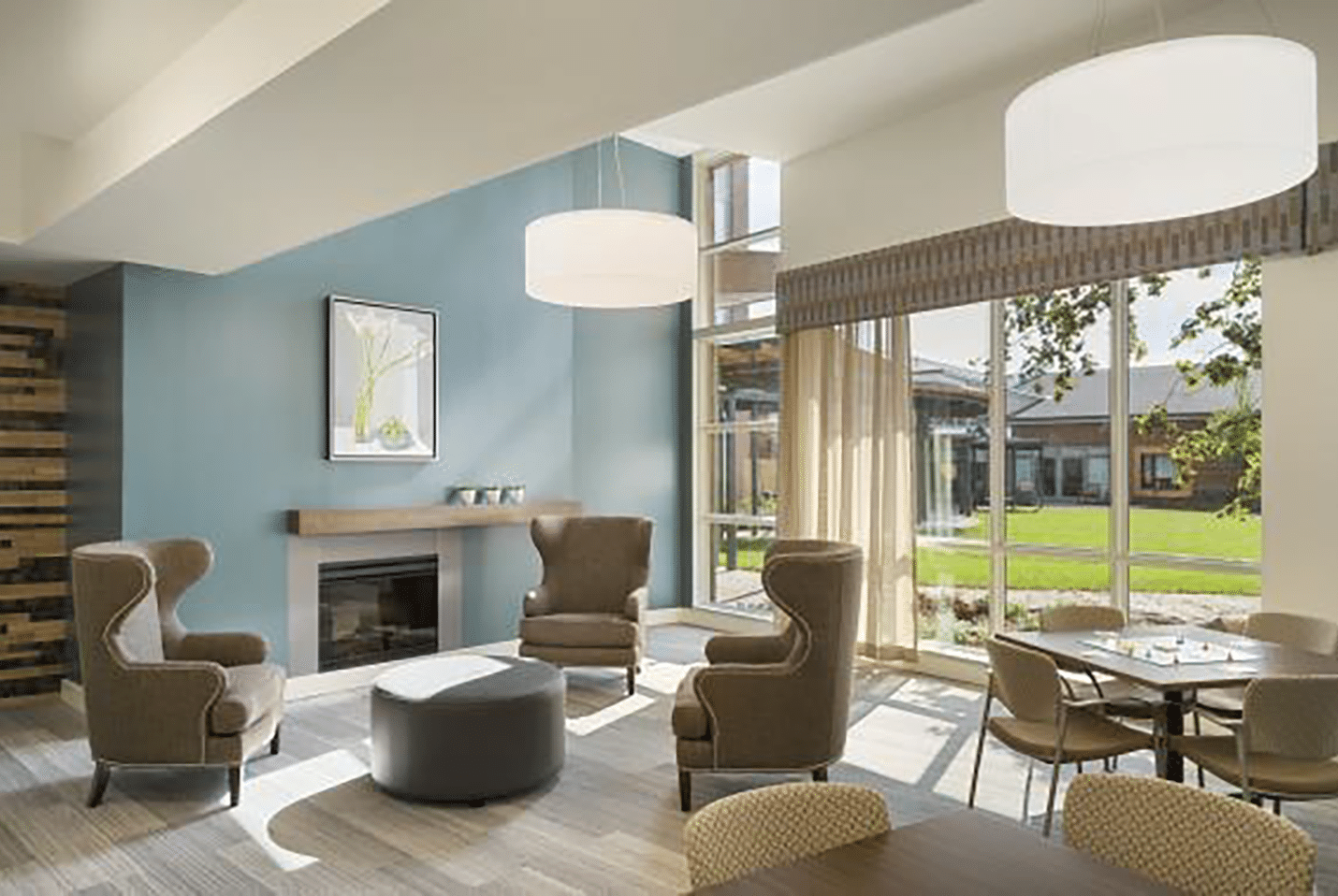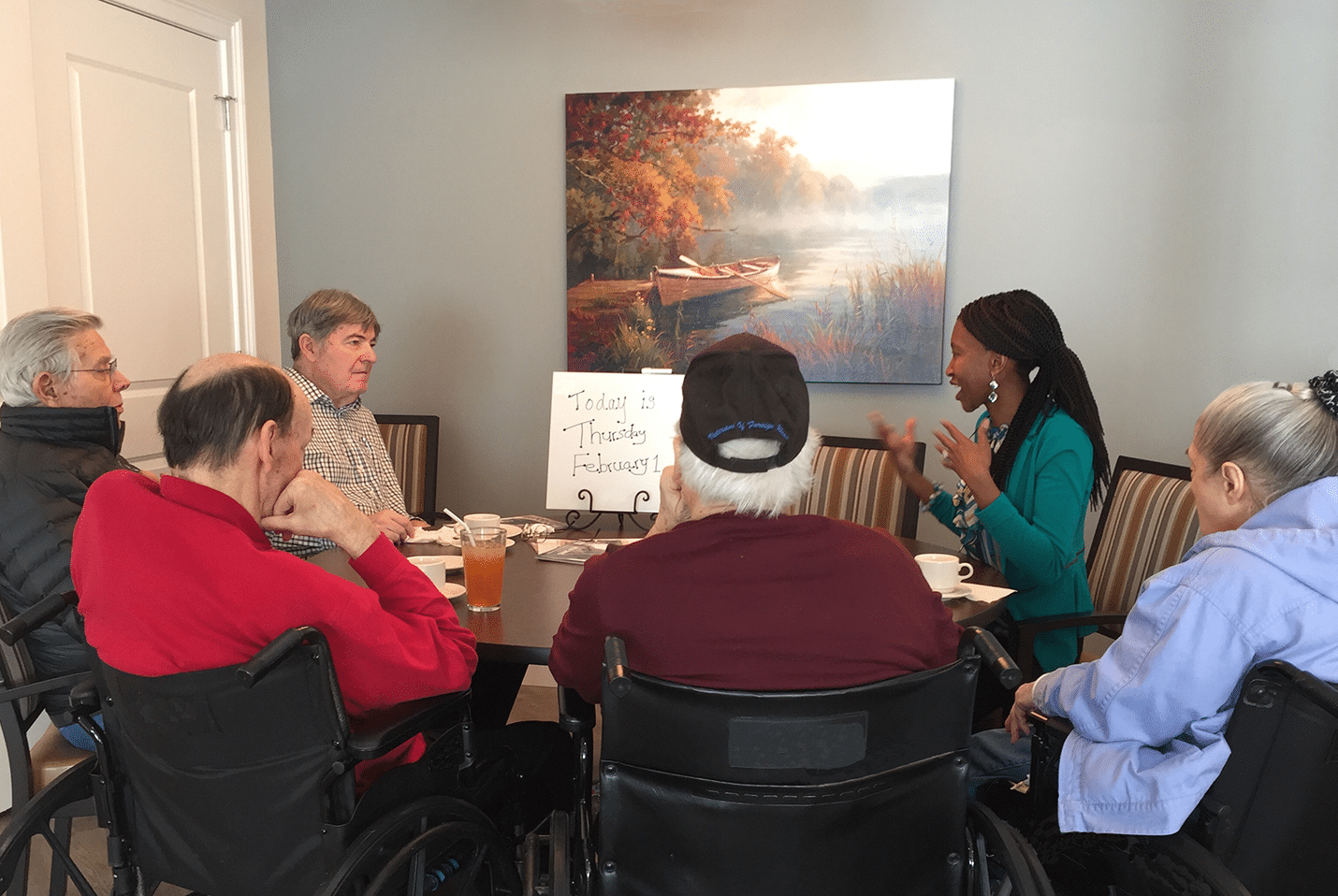 Programming with Meaning:
The Hearthstone Way
After careful consideration and extensive research, The Grande at Sterling Estates of West Cobb partnered with the Hearthstone Institute to provide our Memory Care programming. Founded in 1992 by renowned memory care expert Dr. John Zeisel, Hearthstone has been a recognized leader in Alzheimer's care for nearly twenty years. Its mission is to create residential environments where people living with Alzheimer's and related disorders can flourish.
With this partnership, The Grande at Sterling Estates of West Cobb offers Hearthstone's I'm Still Here® programming.
A Hearthstone-Certified Memory
Care Center of Excellence
This new Memory Care residence is one of only 27 Hearthstone-certified Memory Care Centers of Excellence in the country.
As a certified Memory Care Center of Excellence, The Grande at Sterling Estates integrates Hearthstone's transformational, evidence-based training programs into our daily routines, creating opportunities for true engagement and increased quality of life for our residents living with memory challenges.
Our caregiving team has undergone extensive training in I'm Still Here® programming. They will receive ongoing training and continuing education to ensure we stay current with the most recent developments and discoveries in the care of those living with memory challenges.
Tell Me More About 
The Grande at Sterling Estates of West Cobb